• Service
Service excellence is central to how we operate. We want you to walk away from every interaction with RAH Federal Credit Union feeling like your needs were not only met, but exceeded.

• Security
Ask about our exemplary security policies used throughout RAH Federal Credit Union.

• Accessible
Home Banking is a virtual Horizon branch which gives you control over your finances and is available 24 hours a day, 7 days a week. Home Banking has no start-up costs or access fees.

* Don't give out financial information online or on the phone unless you initiated the contact. RAH Federal Credit Union will not make unsolicited requests for your personal information.
Click Here to learn more.
VISA
9.99% APR
Non-Variable
.
New or Used
Auto Loans
2.99% APR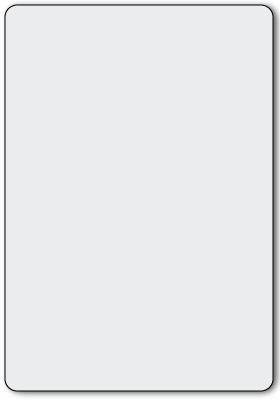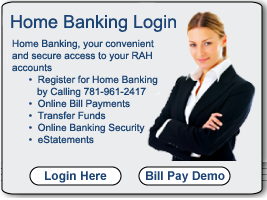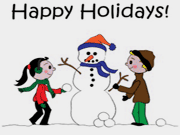 1st Mortgage Loans 15 Year with Rates as low as 3.25% APR

5 Year Fixed Equity Loan 3.99% APR

10 Year Fixed Equity Loan 5.99% APR

HELOC Loans, Rates as low as 2.75% APR.

Fall Loan Special

Come in to RAH for a loan up to $5,000.00 and payable within 36 months at a great rate of 6.40% APR. Limited Time Offer

RAH FEDERAL CREDIT UNION
45 Diauto Drive Randolph, MA 02368
Phone: 781.961.2417

Business Hours
Mon: 9:00am to 4:30pm
Tues: 9:00am to 4:30pm
Wed: 11:00am to 4:30pm
Thur: 9:00am to 4:30pm
Fri: 9:00am to 4:30pm
Why Use A Credit Union?
Lost or Stolen Visa Card?
Why Use A Credit Union...

Credit Unions are not-for-profit organizations offering a wide array of financial services and they are owned by their membership. more
.


Lost or Stolen Visa Credit Card?
Call - 1-800-325-3678
Lost or Stolen ATM or Debit Card?
Call - 1-800-554-8969